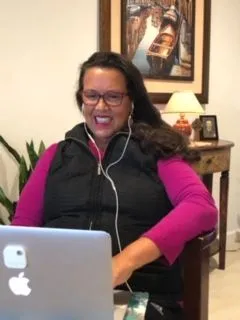 First and foremost, we here at Laguna Beach Counseling hope that you and your loved ones are all safe and healthy. During this unprecedented time, we know things have gotten a little bit difficult. We want you to know that we are still here to help.
Although with Covid-19 we are having to practice social distancing and staying at home, Therapy is still readily available to you. Here at Laguna Beach Counseling, we have a team of wonderful Therapists who are dedicated to helping you or someone you love during this time of need and beyond.
We are actively participating in using Telehealth to stay connected and help our clients anywhere throughout California. Telehealth is a health care service that uses telecommunications and virtual technology to deliver health care outside of our normal office settings. Communication can include videoconferencing, telephone calls, and other forms of wireless communication.
Telehealth is not only beneficial for our Therapists, but for all of our clients as well. With a flexible schedule, we are able to set up appointments with you conveniently while you are in the comfort of your own home. Whether you want to sit back on your couch and enjoy your session, or even sit next to your furry friend while talking to one of our Therapists, Telehealth makes that possible. Although our practice is based in Laguna Beach, California, Telehealth makes it possible for our Therapists to meet virtually with clients all across California.

Are you a returning client? Reach out to your Therapist to see how to set up a virtual session. New client? No problem! Contact us today to set up a free 30 minute virtual consultation.
You are not alone, we are all in this together, and now is a wonderful and unique time to focus on your mental health. We at Laguna Beach Counseling look forward to working with you soon.
Stay safe,
The Team at Laguna Beach Counseling