Kathleen Wenger, M.A. - LMFT, LPCC, Clinical Supervisor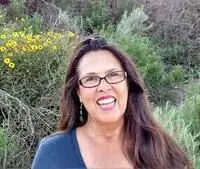 We all experience difficult moments in our lives, and usually we have the tools to handle them. But when we consistently feel overwhelmed, stuck, trapped, fearful, helpless or empty, psychotherapy can help us become more conscious of what's behind our troubles and move to resolve them. As a result, relationships, self-esteem and life circumstances can improve. I work to develop a caring, supportive and trusting relationship with my clients, so they can feel safe to explore their past, honestly look at their feelings, thoughts and behaviors, and move towards positive change.
The most important thing I've learned is that there is rarely a right or wrong way to do anything, and perfection simply doesn't exist. Through the counseling process, you will learn to let go of old expectations and create a new definition of a happy and a healthy life.
I have worked for 28 years as a Licensed Marriage, Family and Individual Therapist and a Licensed Professional Clinical Counselor with expertise in couples and marriage therapy, adolescents and teens, anxiety, depression and premarital therapy.
Aside from being the Founder of Laguna Beach Counseling, I retired in 2022 from my position as the Manager of M.A. Psychology Clinical Training and Professional Development Program at Pepperdine University after 25 years at the university to focus on Laguna Beach Counseling. As an educator of students who were enrolled in Pepperdine's Masters of Clinical Psychology Program, I taught future LMFT and LPCC students. I am passionate about helping others get the help they need. I also serve as the Clinical Supervisor of the behavioral health department at the Susi Q Senior Center in Laguna Beach.
I am available to see you in person at my Laguna Beach office or from the comfort of your own home via Telehealth.
Read more about Kay
---
Associate: Irene Alvarez de Schwartz, M.A. - AMFT # 132886, APCC # 11645

Call or text Irene (949) 385-3689 or visit her website at www.Ireneadescounseling.com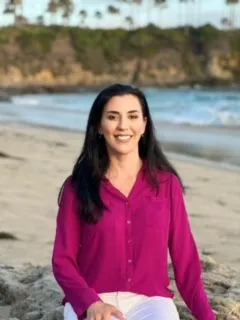 I am an Associate Marriage and Family Therapist who believes in the human potential to heal from trauma, develop psychological resilience from adversity, and find inner strength to purposely move forward in life. My focus is to empower individuals, couples, and families experiencing depression, anxiety, communication difficulties, extramarital affairs, addictions and co-dependency or facing vulnerable life transitions. I achieve this by providing a non-judgmental, compassionate stance, and a safe space where you feel comfortable to share your hurt, concerns, and vulnerability, and work towards your personal or marital goals. Additionally, I have well-rounded life experience collaborating with families with neurodivergent family members and a deep passion for empowering couples challenged by the unique constrains of raising neurodivergent children. I am a native Spanish speaker, have lived in different countries as well as many regions in the United States, and feel comfortable working with people from different cultures. I will accompany you on every step of your journey. My goal is to help you deepen your self- and other- awareness, get in touch with your inner strength, develop resilience from your struggles, heal from your pain, and move forward to where you want to be in your life. Supervised by Kathleen Wenger, M.A., LMFT #38183, LPCC #1450.
I am available in Laguna Beach, Irvine and via Telehealth.
---
Associate: Christy Hill, M.A. - AMFT #139486, APCC #13876
Call Christy @ (949) 281-6763

I believe that people are remarkably resilient and have an innate capacity for self-healing. Psychotherapy can be a rewarding experience that generates self-awareness, healing, and personal growth. The therapy I offer helps alleviate painful experiences like depression, anxiety, loneliness and relationship conflict. I value my relationship and bond with my clients and know that our therapeutic alliance is the cornerstone of transformation. While there is no one-size-fits-all approach, I work with people to help them find the inner strength and resources necessary to confront the inevitable challenges life brings. I enjoy meeting my clients in person. I am open to doing our sessions while walking at the beach. I want you to enjoy your experience with me as a therapist. I want you to feel comfortable sharing your story. Grab a cup of coffee and come see me! I am available in Laguna Beach, Irvine and via Telehealth. Supervised by Kathleen Wenger, M.A., LMFT #38183, LPCC #1450